In 2021, bagasse tableware market revenue is expected to grow by 4.3% year-over-year to reach US$1.95 billion. Demand for bagasse tableware will continue to grow and the top players will account for 25% to 30% of total bagasse tableware sales. Future Market Insights (FMI) predicts that the total global bagasse tableware market will reach US$3.75 billion by 2031, with a CAGR of 6.8% between 2021 and 2031.
Plastic and Styrofoam are the cheapest and most affordable packaging materials, but they are not environmentally friendly. Bagasse is one of the most environmentally friendly options for making a variety of food packaging and serving items.
"Customized attractive eco-friendly bagasse cutlery made from bagasse is gaining popularity in the institutional, commercial and home sectors. In addition to this, fast food restaurants, mobile food vendors, online food ordering and catering businesses. Growth will create attractive prospects for market growth," FMI analysts said.
Manufacturers continue their efforts to improve the physical characteristics of the brands in order to stimulate demand for bagasse tableware.
Bagasse tableware is in the spotlight due to the growing trend of sustainable living. Environmentally friendly bagasse tableware is increasingly replacing products made from non-biodegradable plastic.
Companies are focusing on introducing innovative and attractive designs with new textures and graphics (promotions) to encourage customers to buy natural, sustainable products. Bagasse tableware is gaining momentum in organic cafeterias, food service establishments, fast delivery restaurants and food service.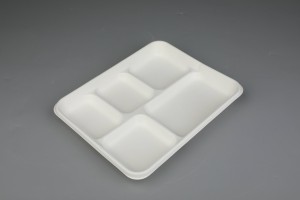 Providing personalized and specialized products according to customer needs is an important trend in the market. Therefore, manufacturers are focusing on customizing the design of the product according to the requirements of the consumers.
Using unique custom designs as billboards to display company logos, messages and slogans will strengthen the market position of bagasse tableware manufacturers offering these services. The use of environmentally friendly and sustainable products to improve and enhance the brand image is also the main goal of the end user.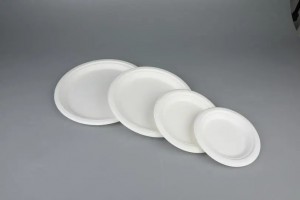 Manufacturers strive to improve product quality by using advanced technology to extend shelf life and keep product quality and freshness for as long as possible. They also capture the attention of customers with innovative product packaging, aesthetic appearance and overall presentation. Hence, in order to meet the growing desire of target customers, manufacturers are offering customized, unique products based on brand identity that will drive the bagasse tableware market.
---
Post time: Sep-06-2022